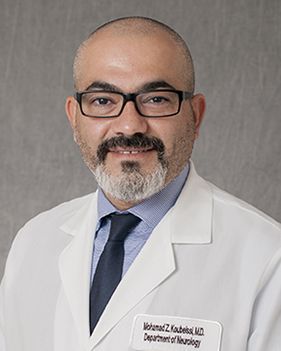 Epilepsy affects one out of every 100 individuals and can affect the person's life at many levels. Uncontrolled seizures, for example, necessitate refraining from driving and decrease the person's employability. They also increase the risk of depression, memory decline, and increased mortality. In addition, the stigma associated with epilepsy increases these burdens tremendously. The mission of the Epilepsy Center at George Washington University is to stop seizures and reverse associated health and social problems, improving the quality of life of persons with epilepsy.
In recent years, important advances have been made in the treatment of epilepsy. A plethora of new-generation antiseizure medications have become available. Not only are these medications effective in controlling seizures, but they tend to have tolerable side effect profiles.
In addition, the surgical treatment of seizures that are difficult to control by medications alone has been advanced through ongoing research that has improved the accuracy of identifying the seizure focus in the brain. This research includes imaging and electroencephalographic (EEG) markers of the seizure focus in the brain. Our Epilepsy Center is proud to have experts who will use all the modern technologies and approaches to care for individuals with epilepsy. We proudly participate in research endeavors that aim at improving seizure control without compromising important brain functions.
We are also highly committed to education of professionals who seek training in Neurology and Epilepsy. As a part of our dedication to teaching, we have designed educational programs for our medical students and trainees that teach the art and science of epileptology. Our monthly Epilepsy Grand Rounds feature renowned speakers with live streaming on this website.
Our epilepsy experts include neurologists and neurosurgeons with great clinical experience in treating seizure disorders, and with major research contributions in the field of epilepsy. Our team also includes nurses and neurophysiology technicians with tremendous experience in their fields. We work closely with neuropsychologists, neuroradiologists, and neuropathologists to form a multidisciplinary Center that meets on a weekly basis in order to optimize the care of challenging cases of epilepsy.
We are proud to serve the individuals with epilepsy in Washington, DC and also to treat individuals who are referred to us from other Centers and from overseas for surgical evaluation of intractable epilepsy.
Mohamad K. Koubeissi, MD, FAAN, FANA, FAES
Professor of Neurology and Director of the Epilepsy Center
The George Washington University